Purchasing a second-hand sofa is the art of recycling a furniture design. Used sofas do not require any additional raw materials, they don't need to be reprocessed and thus require no energy for their production. Furthermore, going for a second-hand sofa minimises wastage and reduces pollution as well as sidesteps the need for extra packaging materials. Undoubtedly, antique furniture brings a momentous character and ambience for your home.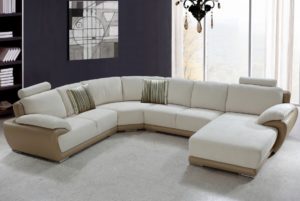 Are you wondering where to start when looking to purchase a used couch? Well, here are 4 things to consider when buying a second-hand sofa:
1. Browse through second hand furniture galleries even if you're not purchasing.
If an online store appears to be vending second-hand furniture or there's a chance that they're selling some antique sofas, you don't lose anything by surfing through their pieces in a bid to stockpile your catalogue. Even when you're not ready to buy, it does no harm building up the list of stores to check when you're ready to make the purchase. When you find an item that you really want, save the page in your gadget even if there are no plans for purchasing anything. It's rare to find something special. However, when you come across an exceptional sofa, go for it.
2. View the sofa personally when you can.
Although purchasing furniture (and virtually anything else) online is highly convenient, it is also much easier to conceal any serious damages on a photo than when you check the piece in person. Seasoned buyers of second-hand furniture usually ensure that they can touch and make certain that what they're buying is in proper condition. Indeed, some buyers opt not to buy anything online unless there's the option for a first-hand view.
3. Don't be afraid to go out of town.
In some cases, furniture sources in the city are significantly pricier than outlets further out. If you find a good deal out of town, it is probably worth it. In the same way, if you come across a yard sale at any place, you should consider attending because chances are that you'll end up with an irresistible bargain.
4. Understand your measurements.
By all means, you ought to know your measurements. For instance, most second-hand furniture deals have no return policy and thus when you buy an ill-fitting piece, you may have to get stuck with it. When purchasing a second-hand sofa, visualise how the piece would fit in the room and also remember to have the measures of doors where the furniture would go through.