A new tumble dryer is going to set you back quite a bit of money; for those who can't afford the full payment up front, the option to finance with catalogue vendors is one way to buy. With this in mind, many vendors offer a variety of interest free repayment options and terms, if you have a reasonable credit score. If you want to buy a new machine, bypass those high credit card interest rates, and find affordable weekly or monthly payments, these are a few places to consider buying your new machine from.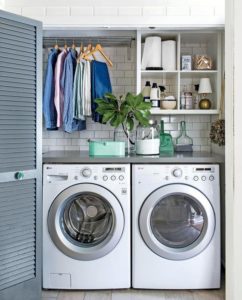 Appliance depot –
As the site's name implies, you can find everything when shopping for appliances. From a tumble dryer, to full sized washer dryer set, you will find the top brand names, larger styles, and a variety of colour and features you can purchase from when buying new appliances. 0% interest for up to 12 months, no down payment required, free delivery and set up in your home, and free returns if you aren't happy with the machine. These are some of the benefits this site offers, when you finance with them.
Currys –
With tax free shopping options, and interest free terms for orders of £249 or higher, you can buy the very best tumble dryers with no interest, from a reputable online catalogue. They carry the top brands, a variety of size options, and customers do not have to put any money down when purchasing with the site either. And, interest rates start as low as 23.9% APR if the interest free repayment period expires, and you haven't paid off the full purchase price for your tumble dryer.
Littlewoods –
With structured repayment plans of 52 weekly equal payments on orders of £99 or higher, interest free options are available for customers ordering a tumble dryer on this site as well. Free next day deliveries and set up, no down payments required, and affordable monthly or flexible weekly repayment options are available for customers who purchase with this online site.
When shopping for new appliances for your home, a tumble dryer is one of the major appliances you will use regularly so you want to buy a well made machine, from a trusted manufacturer. You can do this for less with interest free financing options. These are a few sites you can get interest free repayment options, and find affordable, structured repayment terms, for the high priced purchases you plan on making for your home.