Looking for something special for your little loved one? Catalogue shopping for your toys has many advantages as you can spread the cost and find everything you need all in one convenient place. Below are the top catalogues that will take care of that at your convenience.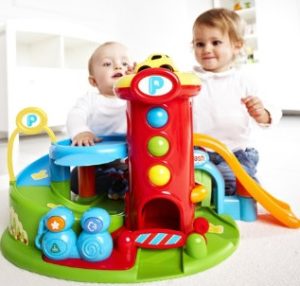 Argos
Argos provides a variety of toys to choose from and has enough filters for quick access to the best toys for you. The sites home page is divided into segments that categorise the toys differently.
These segments include popular toys, outdoor toys, great deals on toys and the different toy maker's shops.
The toy maker's shops link you to the items sold by specific makers, for example, Lego and Barbie. So, if you are looking for Lego toys but not sure which ones you can look through the Lego shop at all the great items they must offer. The segments make it easier to find puzzles, creative toys, teddy bears and radio controlled cars and much more to make it simple to find exactly what you're looking for but also show what the site must offer.
Gifts365
Gift365 makes it much easier to browse for toys for specific age groups. With options to select year groups, it's much easier to find the gifts for babies along with toys for 12-year-olds and over. The site offers buy one get one free deals and has everything you could want, from ball pits to Barbie's so you don't need to worry about finding the perfect gift. The website also keeps up with the latest trends and with free click and collect it appears to have everything you need to find the perfect toy.
Studio
Studio is quite a simple catalogue for the parent who knows exactly what their little loved one wants. It has a wide variety of toys for all ages, genders and seasons. The selection spreads from games consoles, personalised toys and scooters all the way through to gifts for the newest and smallest additions to the family (Babies!)
You have the option to search by brand and product so you can find all the favourites including Disney and Lego. With discounts on a regular basis and a clearance section you can always find yourself a bargain
These are a selection of the top UK catalogues for toys. Always remember to search around for a bargain and the best payment options that suit you. Different sites will have different offers for delivery and have discounts so be sure to do your research.